We've only had a few ft. of snow this winter and it all melted in the last few wks. so I took my snow blade off 
 this morning woke up to 4" so got at it. I had all the trails down to dirt & the snow banks pushed over the edge so they would dry up fast . Here spring can come any time between Feb. and Apr. so I like to be prepared. Had a camera with me and remembered to take a couple pics. before I got back to the house. Only took 4 hrs. with such a light snow fall to blow out a few miles of road ,the mill site and around the house and shop.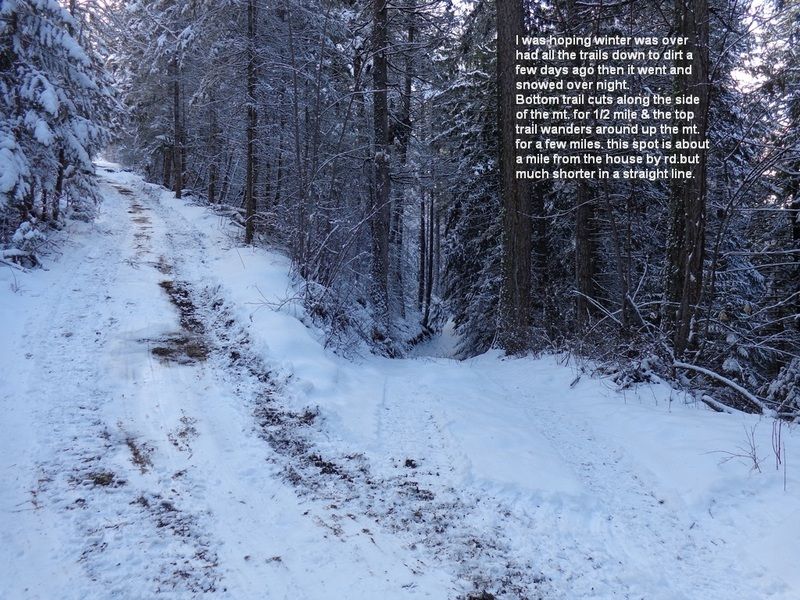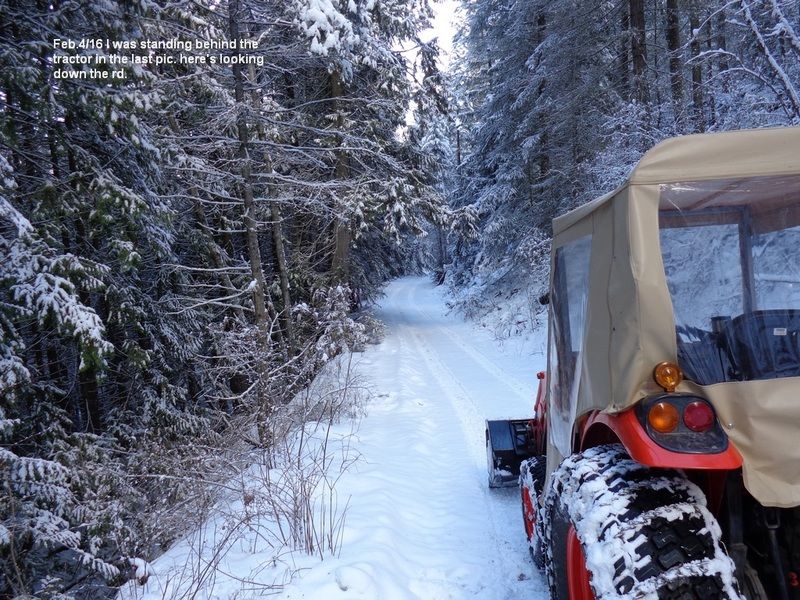 Here's a shot from the lower trail in the summer.
Those of you with no snow just don't know what your missing 
.