I have a fairly good cedar order to fill 36- 4"/8" -12' . 18 same size 8' and a few 10' 4x4's so been logging the last few days. Have a good pile of logs at the mill now but wanted yo get this dead cedar down as well. Had to fall 5 dead birch that were rotten at the top and dangerous out of the way first then clean up and burn all the limbs and parts that were punky. As you can see by the one on the left the top limbs were pretty far gone and you don't want them landing on your head.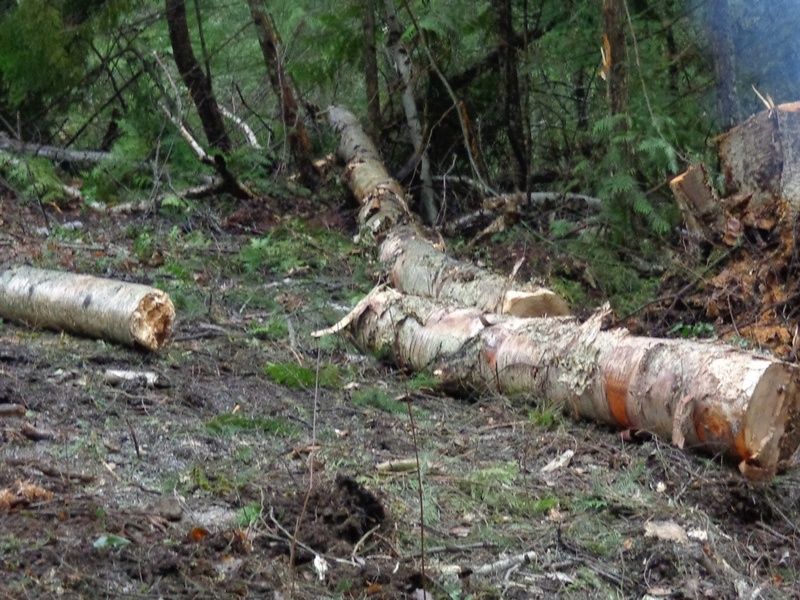 Built a trail in so I could get the backhoe in a position to help since it was leaning the wrong way & didn't want it hung up as the trees are fairly thick here.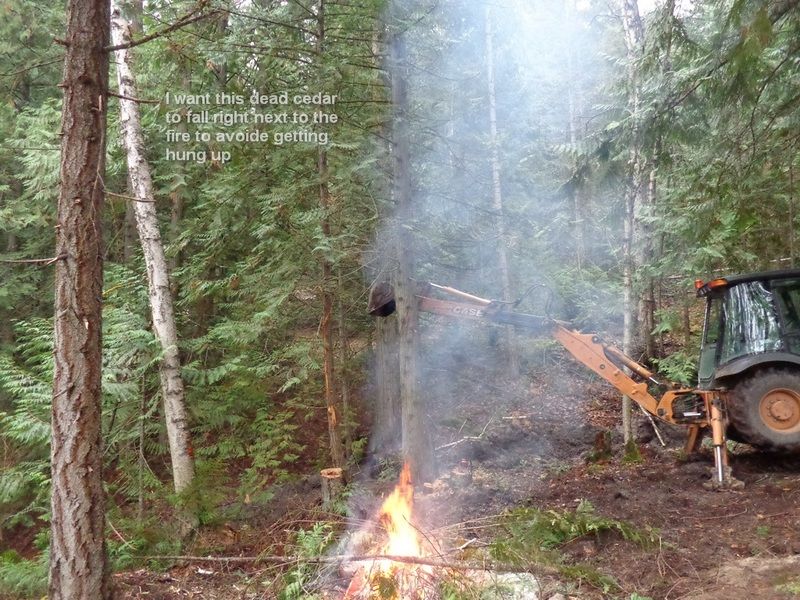 Behind the hoe is a very large cedar 3' at the butt so i didn't want the tree heading that way.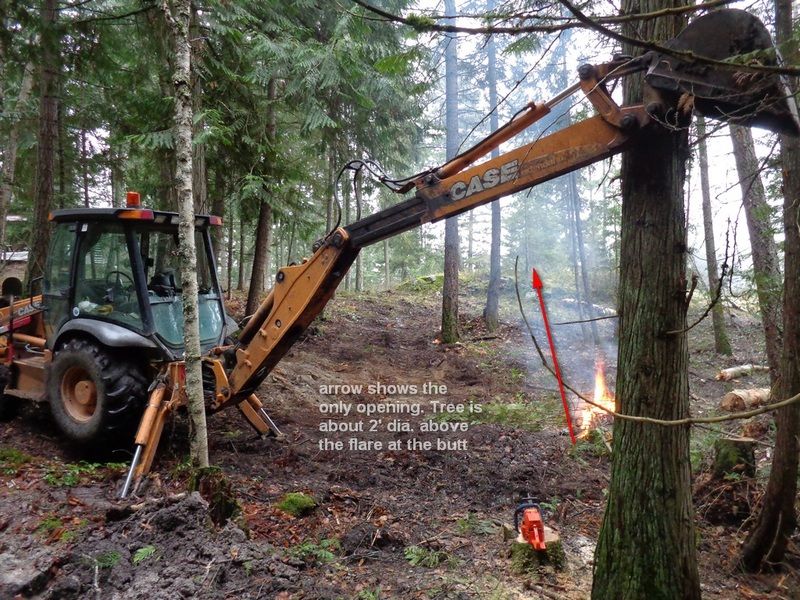 Got lucky mostly limbed here fed the fire then finished limbing.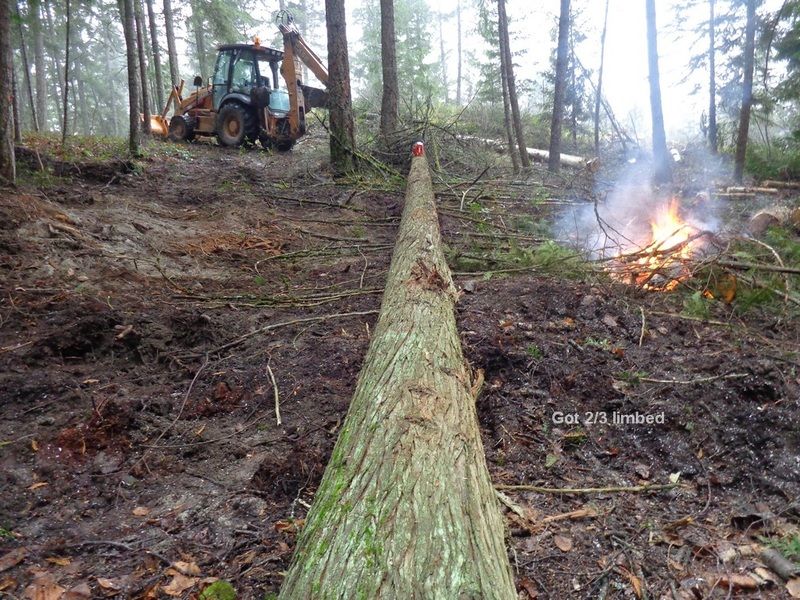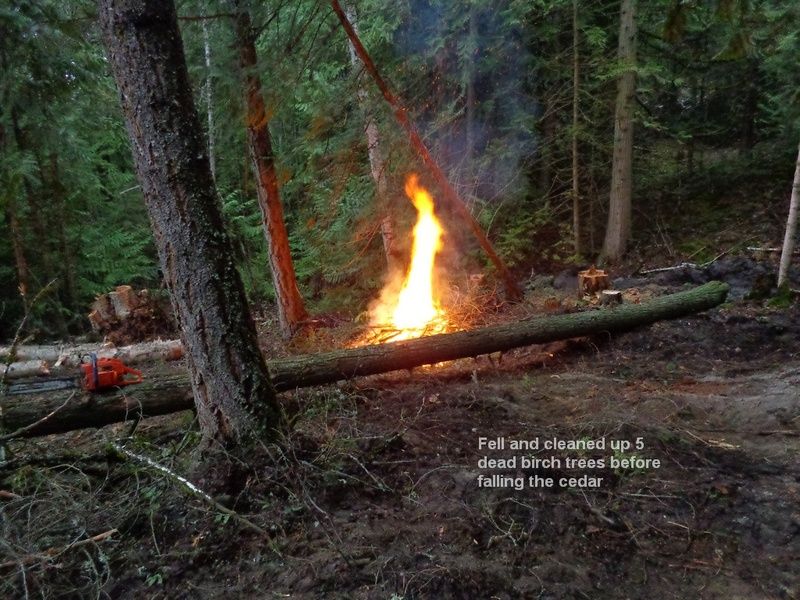 It's been raining all day every day snow on the mts. and just above freezing but I havn't noticed the cold . Also some where in the mess I made is my cell phone sec. one I've lost in the last 3 wks. Hop you enjoyed the pics.