Decided a few days ago it was time to replace the deck on my trailer . The deck is 16' - 2x6 but  I'm going to use full 2x12's . I only have 3- 16' 2x12's so thought I'd find a tree to fall because I have no dead fir trees large enough . There's a no. of large trees on the property but I didn't want to get one so big I couldn't handle it with a lot of effort this one will be adequate.
This one about 30" in diameter not sure how tall but I'll measure it tomorrow.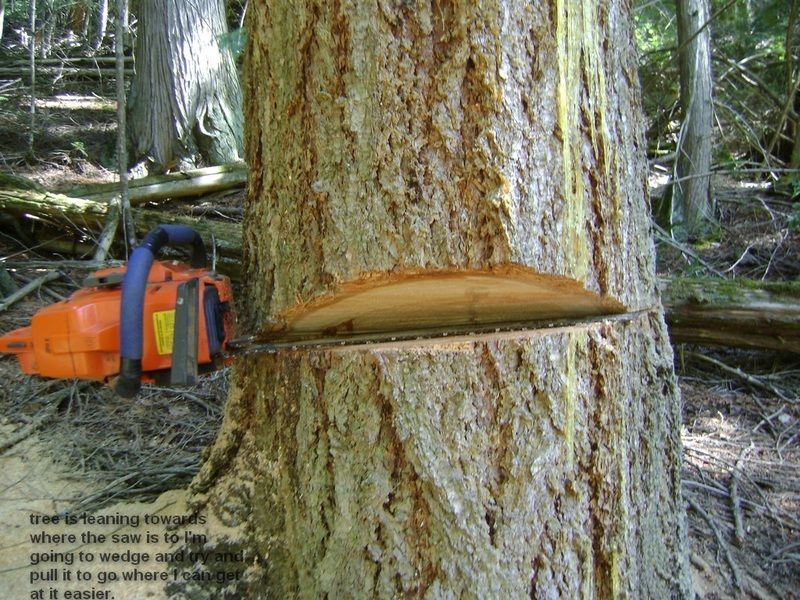 Of corse it was leaning the wrong way but the limbs were mostly on the right side to help me get it where I could work on it and not knock down 1/2 the forest falling it.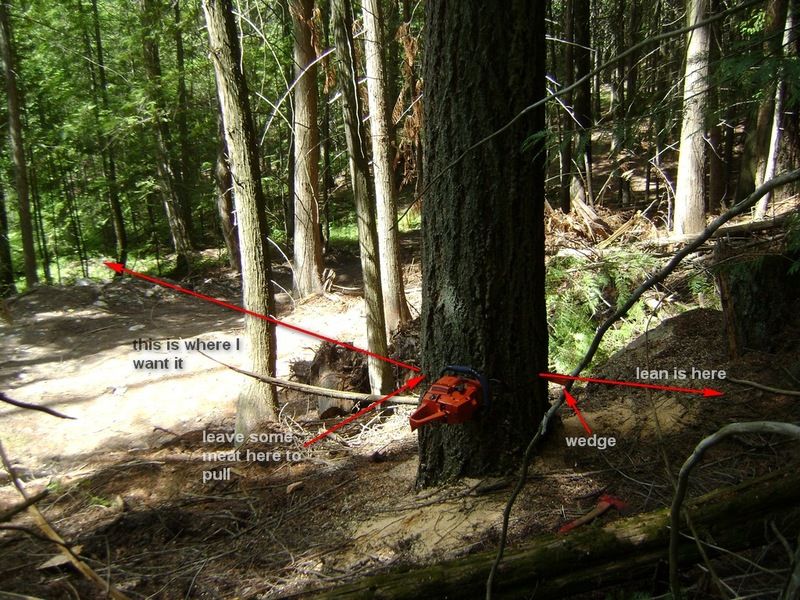 Not sure why I took 2 pics. the same but this last one shows the lean a little better.
Soon after it hit the ground the sky got black and I could feel the rain coming so decided to get off the mt. and go back in the morning to clean it up buck it and get it to the mill. Had a big rain for a couple hrs. now the sun is back out this cool weather sure beats the 95 degree we've had for the past while.