Well it's that time of year for me to deal with what winter left in store so I can get logging again. Had some wind leave a few trees right at the top of a very steep trail it was a little wet so I didn't try very hard to push them up over the top.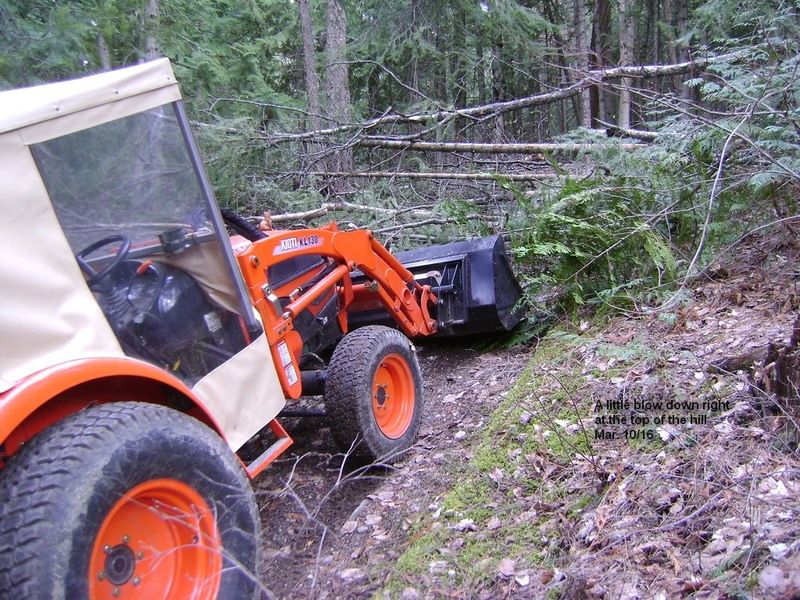 Had a good rain and it was out one trail a pile everything on the trail below it.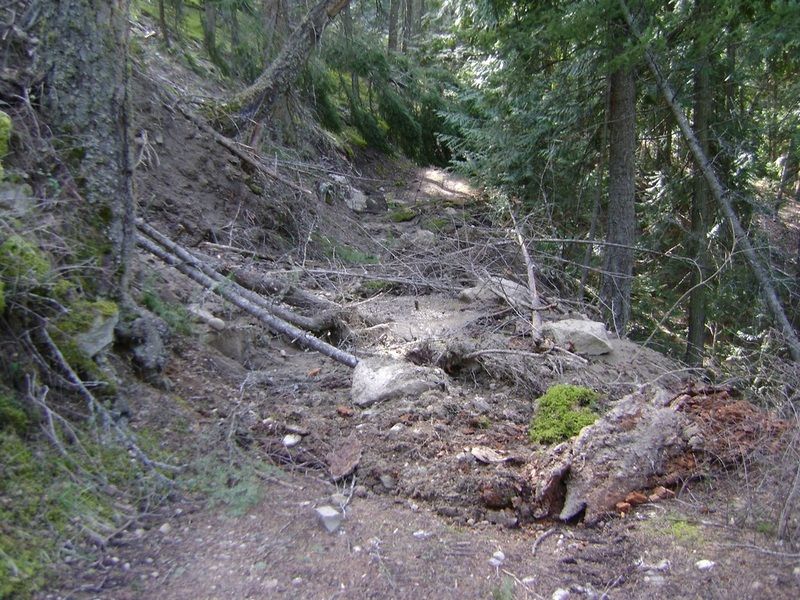 Discovered it yesterday and more rain is coming so took the backhoe up today & got at it, very steep but managed to get about 150' cleaned up wide enough to make it up to the top in about 2 1/2 hrs. Then I was able to dig out the culvert and get the water flowing back in the creek.