Raining this morning but wanted to see an end to the piles of limbs and finish cleaning up. I much prefer logging in the woods where all the clean-up can be done with the tractor. I'll stop inundating you all with pics. after this episode.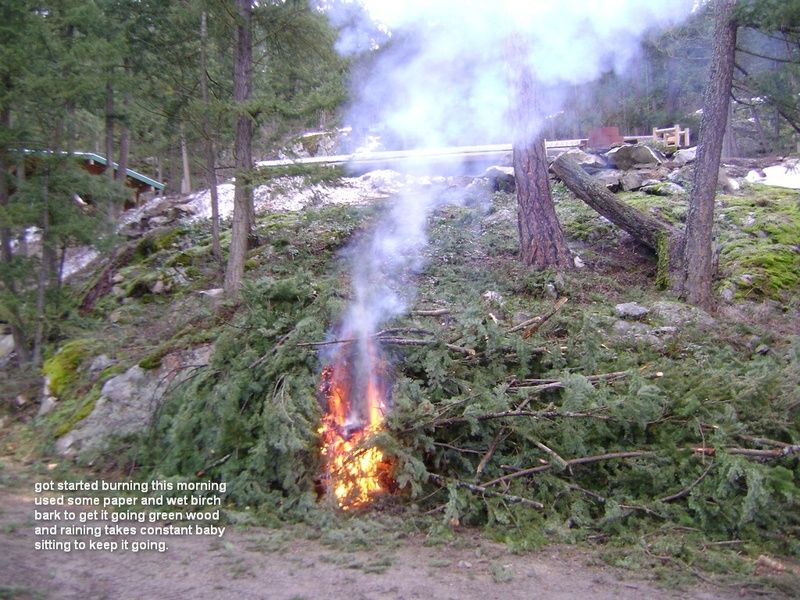 This is my secret fire starter today I had paper so it was much easier that searching out so dry bark.
Next time I go to town every one I meet will say I've seen you've been burning again we seen the smoke on the mt. side.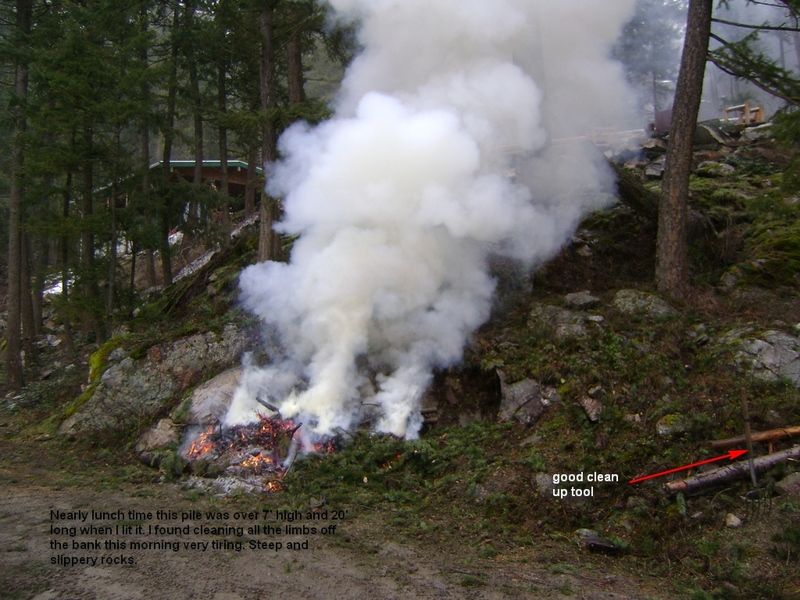 Had my lunch now back to baby sitting the fires.