:D Hi All, hope everyone is doing well and in good health. I am getting so close to being finished with the new log arch, it's driving me crazy. Really,... I think I could walk that far. This arch will haul logs 32" X 20' long logs completely off the ground. Here are some pix. There is still some detail work to be done, example, still need to blow holes for the hitch pins in the backbone and weld some chain hooks on it in a few places and mount the winch and rigging. BTW I got the 2 speed 3200lbs. winch for $50.00 bucks regular $79.00 :o Looking for suggestions on mounting the winch, side mount or top mount? Top mont means you have to have sheaves to re-route the cable, or let it twist around the backbone. Side mount that isn't an issue. These pix really don't do it justis. It's stout!! 8)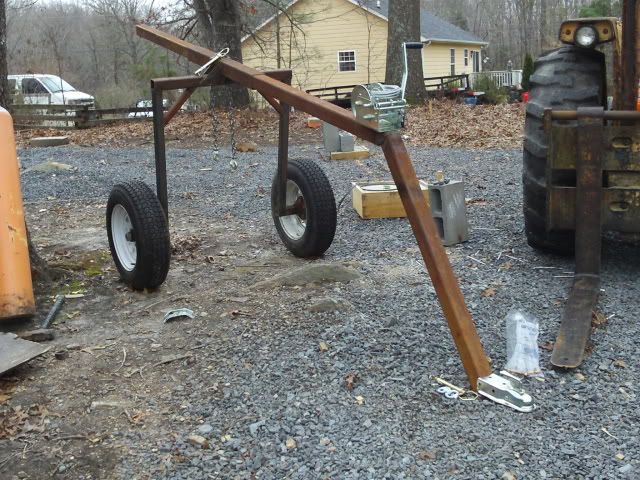 In this pic you can see the sleeve that the backbone goes thru. It's 3' long.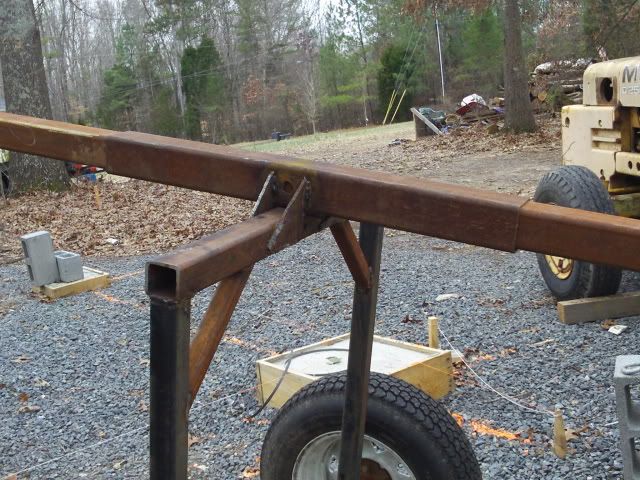 In this pic you can see the markings where the holes go to set the arch at different lengths.