I have a large pile of 8' logs that need to be milled this year or they won't even make good fire wood. Had some time yesterday morning and this morning so sliced up a doz. or more into 1x6. Next it will be 2x6 to finish off the logs. Other than the 1x6 when I finished up there were about 20 1x4's from the side lumber.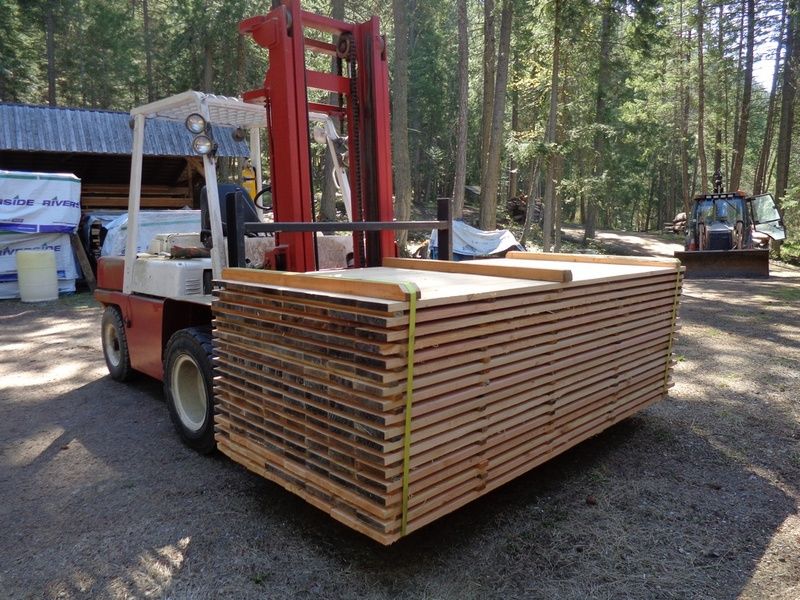 This is nice lumber most the logs had been peel for a few years so I lots a little to rot around the outside maybe an inch or to.
This pile is actually level but the pic. isn't 
.